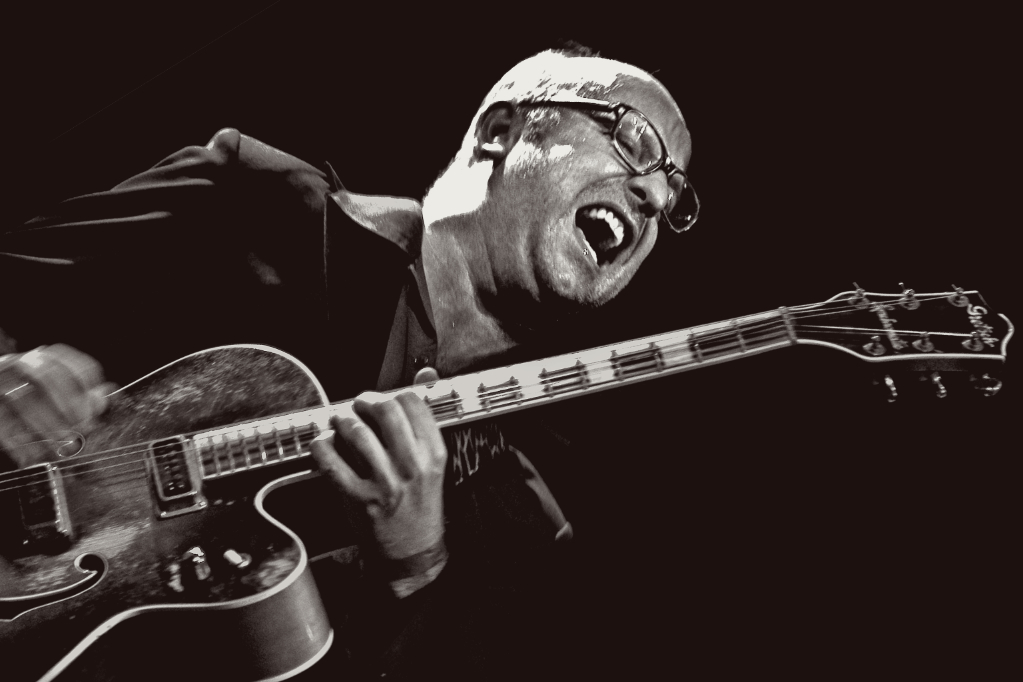 Anton Goudsmit
One of Holland's leading jazz guitarists
never
a dull moment
Amsterdam based guitarist and composer Anton Goudsmit is a whirlwind of creativity, capable of thrilling the audience with his irresistable groove and unique musical personality.
His inventiveness and joyfulness make Anton a much sought after performer; every concert is a thrilling ride for the audience, his colleagues, and himself.
So take a look around and let yourself be carried away!